The Comet Is Coming
29. März 2023
Uebel & Gefährlich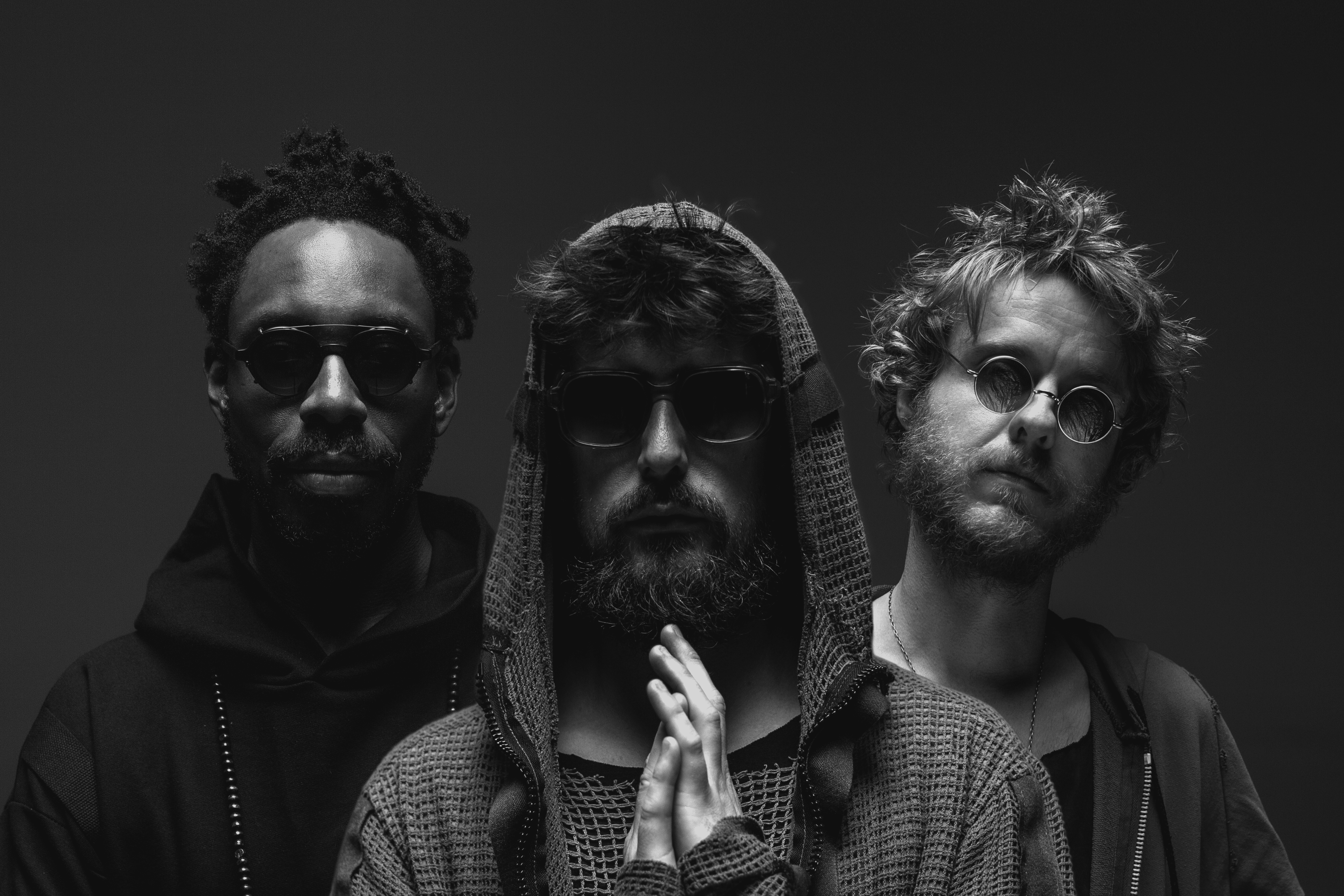 Mal unter uns:  mit Übersetzungen ist es ja so eine Sache.  Da geht oftmals was verloren – oder aber es klingt dann völlig bescheuert.  So auch in dem Fall von The Comet Is Coming, deren abgefahrener Sound ohnehin quasi nicht in Worte zu fassen ist.  Daher bekommen Sie in diesem Fall von uns einfach mal den englischen Original-Text zur Tourankündigung vor den Latz geballert:
On their latest offering, Hyper-Dimensional Expansion Beam, The Comet is Coming take you to new worlds and new sonic vistas.
Their most fully realised and deeply produced album yet, it is an expression of unity and magical alchemy that amplifies the combined powers of Danalogue, Betamax and Shabaka to new awesome heights. Together they open a portal to new universes and other dimensions.
Who will crack the Code and join them on their Atomic Wave Dance?
Danalogue                synth
Betamax                    drums
Shabaka                    sax & shakuhachi
Was will man da den übersetzen?  Irgendwas mit Jazz halt.  Super.  Jetzt sind wir zwar nicht schlauer, aber immerhin voller Vorfreude!
Hier noch ein paar Zitate, um das noch etwas abzurunden:
"Powered by Arkestral cosmic forces, The Comet Is Coming. Brace for impact"
The Guardian
"The Comet Is Coming embraces stargazing psychedelia on its maiden voyage, outfitting spacey synth arrangements with taut saxophone riffs that spiral off into the inky abyss"
Time Out, New York
Am 29. März spielt die Band um den Saxophonisten Shabaka Hutchings, den wir neben zahlreichen anderen Projekten zuletzt allen voran als Kopf der Band Sons of Kemet kennen lernen durften, im Uebel & Gefährlich in Hamburg.